products
ONCO-FLOW® Transfer and Infusion Systems
---
ONCO-FLOW® is designed to assist hospital pharmacists and nursing staff when preparing and administering cytostatic drugs.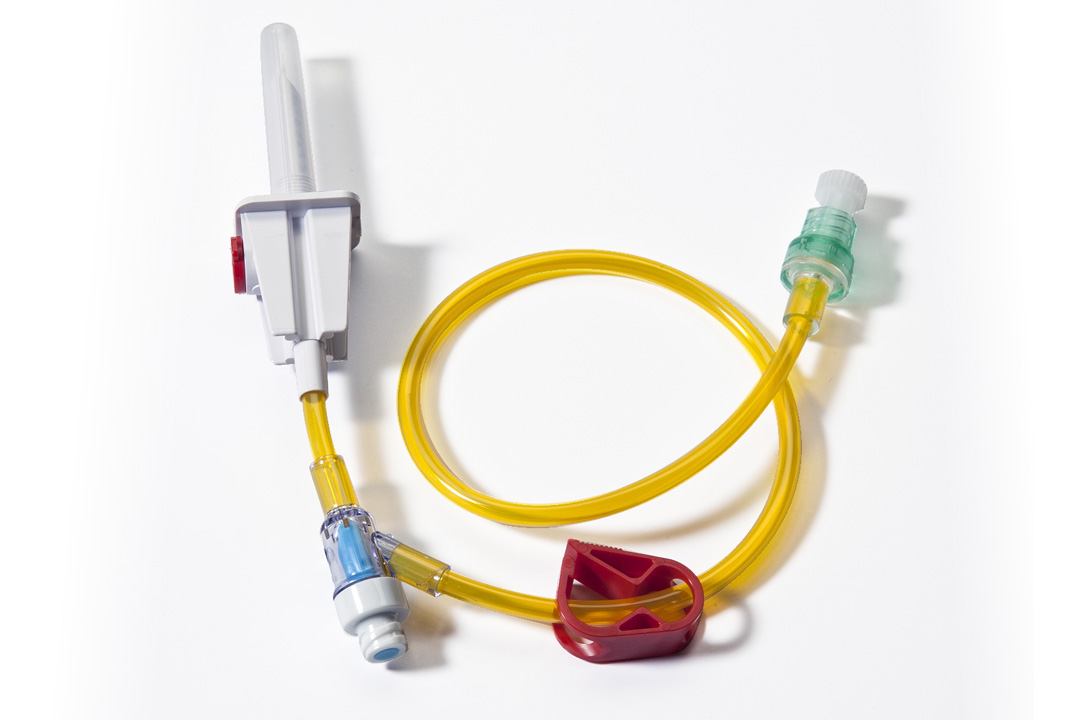 products
Ultimate precision from the leader in drug and solution delivery
---
Daily handling of cytostatic drugs creates high health risks, particularly due to contact with the drugs and inhalation of aerosols.
The procedure for preparing the ONCO-FLOW® through the secondary line is done in a biological safety cabinet (laminar flow cabinet) to prevent contamination.
ONCO-FLOW® is the product of choice for preventing contamination.
HIGHLIGHTS
Special "three-body" design

It consists of three pieces that guarantee that the inlet and outlet tubes are aligned regardless of the position of the dial, ensuring maximum infusion precision.

Safety connections

The flat, smooth surface of the needle-free connector inlets provides a drastic reduction in infections at the venous access site. There are no ridges or intricate gaps that could harbour bacteria. The blue valve always returns to its original position.

Convenient preparation

The hydrophobic cap prevents dripping during the flushing process. Prevents contamination from inhalation of aerosols or contact with the drug.

Range

ONCO-FLOW® offers a wide range of trees, central and secondary lines that can make up a complete system with our DOSI-FLOW® IV flow regulator or can be connected to the standard set of an electronic pump.
Contact us
---
Please contact us directly via telephone or with the following form.
TEL. +34 93 817 63 00