products
DOSI-PAIN® Catheter for Wound Infusion
---
DOSI-PAIN® is a wound catheter for postoperative continuous infusion that fits perfectly onto our DOSI-FUSER® portable elastomeric pump.
Anaesthetics are infused through a multi-orifice catheter using the Continuous Wound Infusion Technique directly into the surgical site for optimized postoperative pain relief.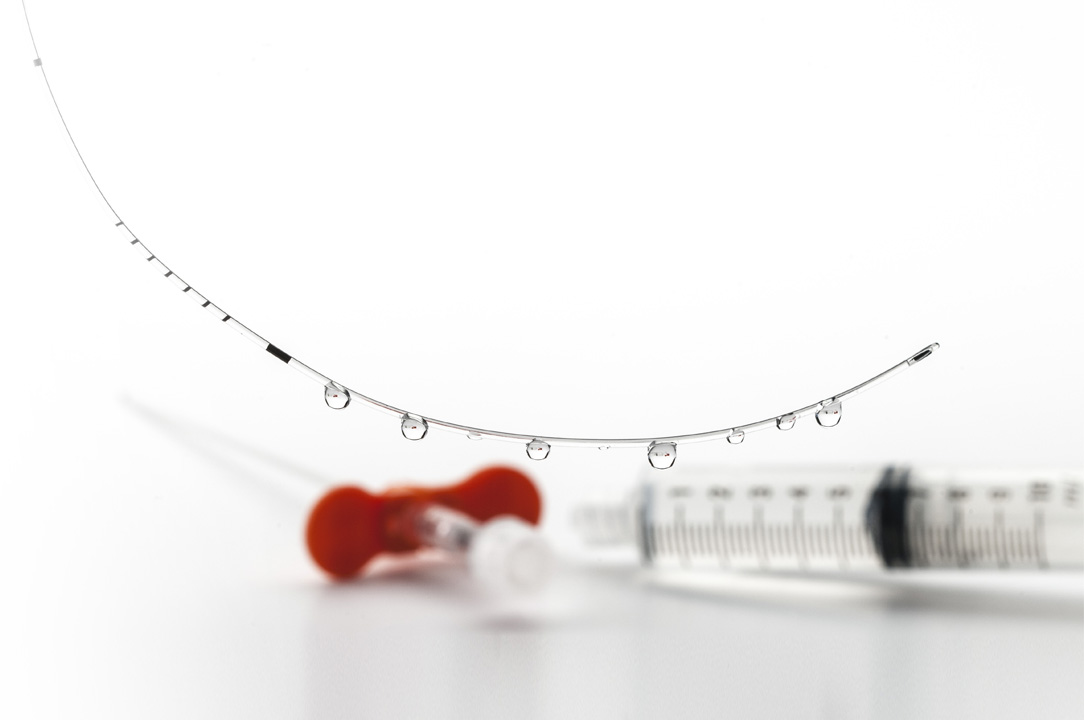 products
Safe technique for local analgesia that fits perfectly with DOSI‑FUSER® elastomeric pump.
---
DOSI-PAIN® Catheter has been designed to work together with DOSI-FUSER® elastomeric pumps.
Five fenestrated lengths are available to choose the best for the surgical wound of the patient.
HIGHLIGHTS
Accurate flow

The fenestrated area near the tip with multiple holes spreads the drug into the patient's surgical wound. The holes are small to avoid tube Kinking and with the required diameter and helical distribution to spread the drug evenly.

Safe design

Fenestrated Catheter with integrated connector and a flexible transition area to avoid leaks and kinking of the tube.

Convenient

Spiral hole distribution in the fenestrated area, which covers the entire wound. Atraumatic marked tip. Radioopaque band, which helps identify the catheter's position when using imaging techniques.

Quick recovery

Continuous wound catheters improve analgesia, reduce opioid use and its side effects, and increase patient satisfaction.

Product range

Five lengths of the fenestrated area are available for DOSI‑PAIN Catheter. The set includes an Over The Needle introducer, priming syringe, strips, a patch, and labels. Kits with DOSI‑FUSER elastomeric pump are also available.
Contact us
---
Please contact us directly via telephone or with the following form.
TEL. +34 93 817 63 00